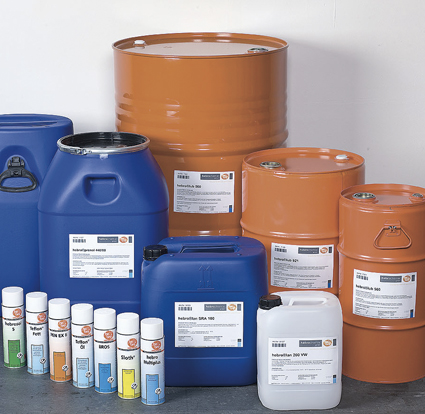 Our strong product areas.
Diversity is one of our strengths.

The company's great success is, in the main, due to hebro chemie's main product areas: paint detackification products and water treatments, coolants and metal working fluids, cleaning and maintenance products and maintenance and repair products. We supplement these fields with additional branded products, some of which are now included in the hebro brand portfolio as a result of company acquisitions. The products in each of these areas stand out due to their efficiency and peak quality. Together, they add up to make hebro chemie a premium supplier with a comprehensive range of products.
Click a product area to find out more.