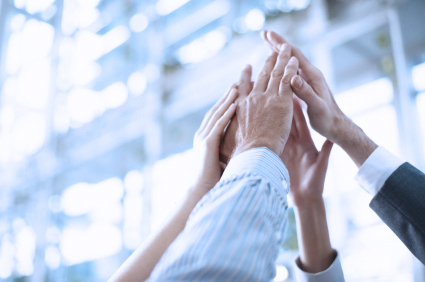 Our trade partners and employees.
Daily motivation is a question of chemistry.

It is the trade partners and employees of hebro that drive our company's success. Without our team of skilled, dedicated and highly motivated field sales experts backed up by the commercial and technical experts in-house, growth as we have seen it would not have been possible.

In order to continue moderate growth, we are constantly on the look-out for new partners and colleagues. In other words, personalities interested in either becoming hebro trade partners or looking to start a career in an up-to-date, future-orientated enterprise as a member of the hebro team.

By the way – hebro chemie is a medium-sized company whose registered office is in Mönchengladbach, Germany. We are involved in the organization of Chemetall GmbH, Frankfurt, which is part of the BASF Coatings, Münster.


If you are interested in finding out which fields we are still looking for employees and trade partners for, or what vacancies we still have in the company, please click the corresponding job descriptions.



If there is nothing vacant at the moment that would suit your qualifications, we would still
be interested to see your unsolicited application and find out from you where you, as an
experienced, successful person in your field might fit in.

So, please do not hesitate to send us your application documents which should give a clear
breakdown of your skills.