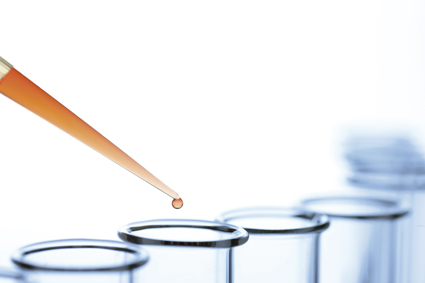 REACH in practice at hebro.
The more you contribute, the higher the rewards will be.
hebro chemie spares no effort to achieve consistent implementation of REACH in its day-to-day business. In concrete terms, this means:
hebro manufactures only "preparations" as defined in the Regulation. The substances used in those preparations have to be registered by our suppliers within the transition period defined in the Regulation.
To the best of our current knowledge, all our suppliers are complying with this requirement.
hebro intends to maintain its current range of products. We do not intend to phase out any products simply as a result of the requirements laid down by REACH.
hebro is determined to achieve approval during the transition period for all the applicable, technically necessary applications. This involves close cooperation with both our suppliers and customers.
hebro works closely with its suppliers to secure its supplies of raw materials.

Safety data sheets
A crucial means of communication throughout the supply chain is the extended safety data
sheet (SDB). This document contains all the necessary information required to ensure safe
handling with the substance involved.This includes not merely the intended uses, but also the
conditions of use and measures adopted for risk management.


At hebro we have been compiling our safety data sheets (SDS) in line with the new REACH
requitrements since 1 June 2007. As a result of the number of SDS that have to be generated
in a short time, the European authorities have granted a transition period. hebro was able to
generate the new SDS in good time. Changes to the content are being applied continuously,
as soon as more up-to-date data are available.


Preregistration
hebro has drawn up an inventory of the substances (phase-in substances) purchased or imported by
it that it was necessary to pre-register with effect from 1 June 2008. By pre-registering, we were able
to take advantage of the phase-in deadlines provided for in the REACH Regulation
(30 Nov. 2010, 31 May 2013, 31 May 2018).


hebro has inquired among its EU-based suppliers to find out whether they have pre-registered their substances.
hebro assumes that its suppliers will, in their own interests, pre-register the substances manufactured or imported
by them or have already done so. Since the list of substances to be pre-registered was issued by ECHA, hebro has
checked to see whether its suppliers have pre-registered all the substances required by hebro. Any substances
not yet pre-registered will be pre-registered by hebro as late pre-registrations.


Classification and labelling inventory
hebro has reviewed its product range. Those substances that had to be registered in the classification and labelling
inventory by 1 Dec. 2010 have been identified. As a result, hebro was able to comply with the requirements in a timely manner.


SIEFs
After the preregistration deadline passed (2 Dec. 2008) all manufacturers, importers and data-holders
who are stakeholders of the same substance become members of the SIEF (Substance Information Exchange Forum).
The REACH Regulation encourages all the members of a SIEF to exchange information about the substance data.


Registration
By 1 Dec. 2010 pre-registered 'phase-in' substances should have been registered when supplied in the
following quantities: 1000 tpa or 100 tpa if classified under CHIP as very toxic to aquatic organisms (R 50/53), or 1 tpa
if they are classified under CHIP as Cat 1 or 2 carcinogens, mutagens or reproductive toxicants (CMR).
The deadline for registration of substances supplied (manufactured or imported) at ≥ 100 tpa is 1 June 2013.
The deadline for registration of substances supplied (manufactured or imported) at ≥ 1 tpa is 1 June 2018.


Safe application throughout the lifecycle (CSA/CSR)
hebro conducts all relevant Chemical Safety Assessments and Chemical Safety Reports or arranges for them to be conducted.
Relevant exposure scenarios are identified together with the customers and recorded (using use and exposure categories where appropriate).
hebro develops detailed exposure scenarios whenever this is considered necessary.
As a result of the close cooperation with our customers and the associated knowledge of the individual applications
of hebro products, we do not consider it necessary to draft complex questionnaires.
Where information regarding specific applications is lacking, we request that information from the customers as required or
drafted together with the customers.


REACH Implementation Projects
REACH Implementation Projects (RIPs) have been developed as an aid to industry. They provide legally non-binding
guidelines on implementing REACH regulations. hebro will not be able to answer all the questions relating to REACH until all these RIPs have
been completed.