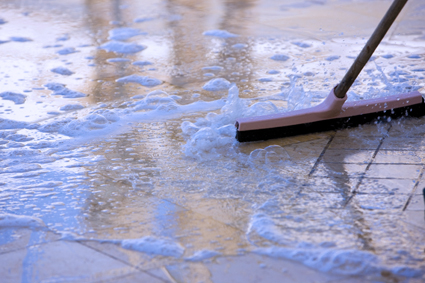 Cleaning and care products by hebro

Dirt and contamination occur in numerous industrial environments, and it is crucial to purge them effectively to recreate a state that is as close to the original as-new condition as possible.
The specific requirements applicable to each situation are highly varied and range from maintenance cleaning in an industrial situation and the removal of graffiti to a perfectly balanced skin cleaning and care series.


hebro chemie manufactures high-performance specialty products for nearly every kind of cleaning task. Thanks to the carefully selected raw materials, these products work synergetically to solve the specific cleaning problem. Regular use of these products sustainably reduces overheads. hebro chemie has dedicated an entire series to the crucial matter of skin care, explicitly demonstrating its sense of responsibility towards effective occupational health & safety.
The hebro-derm series complies with all the requirements laid down in current German legislation. These products are free of allergenic substances like polysiloxanes and preservatives.
Overview of hebro Universal cleaners
Overview of hebro Skin cleaning and care products